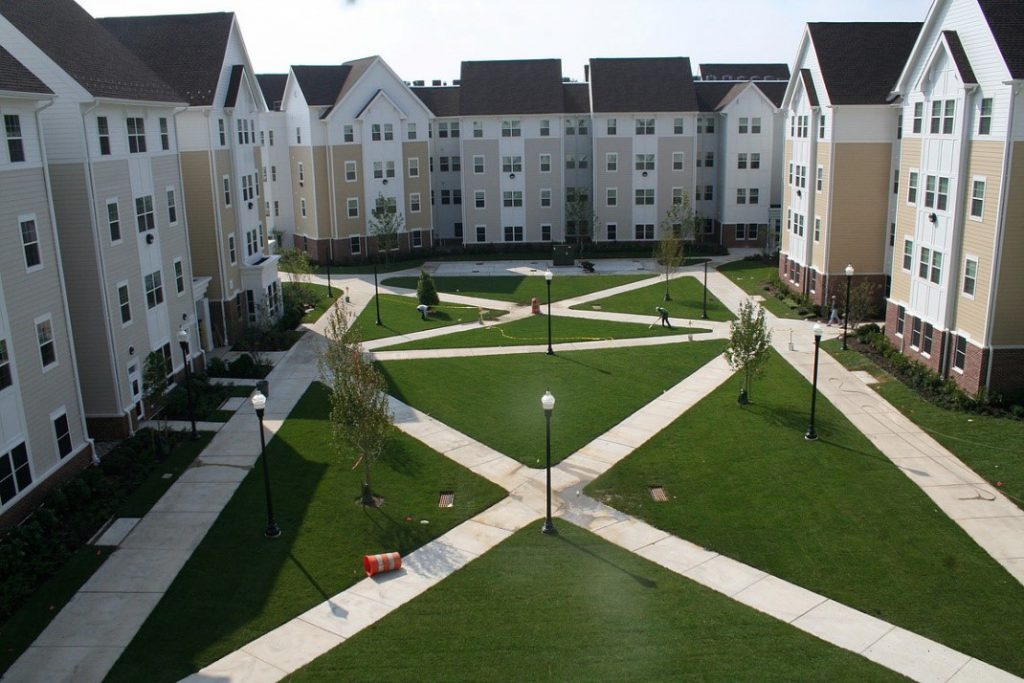 Gettysburg Construction Company's Most Frequently Asked Questions
Whether you are building a new commercial facility, a home, an addition or remodeling, choosing a general contractor can feel overwhelming. Below we have listed 14 of the most frequently asked questions. Gettysburg Construction Co. is here to be your catalyst to a beautiful and functional built environment, one suited perfectly to your needs.
How many years of experience do you have?
A: Gettysburg Construction Co. has been in business since 1952. We have experience in all facets of construction and design, and we employ only the finest skilled craftsmen, many with over 30 years of experience. We have well established relationships with our vendors and subcontractors, some we have worked with for 20 to 30 years.
Do you offer free estimates?
A: Yes. Our estimator will call to discuss your needs and schedule an appointment convenient with your schedule.
Are you licensed and insured?
A: Gettysburg Construction Co.is licensed in the state of Pennsylvania (#003709) and the state of Maryland (#06126349). We will provide you with a certificate of insurance for your project as well.
My budget is:_______________. Can you build my project for this amount?
A: Once you have your plans (or Gettysburg Construction Co. can provide a sketch outline for you), we can give you a bid or free estimate on how much it would cost to build. Then you can compare that to your budget.
 If there are increases in materials or labor costs, will you let me know the amount immediately?
A: At Gettysburg Construction Co., once we have a final set of drawings we bid the project out so we can finalize subcontractor and material pricing. We make every effort to lock in subcontractor and material prices early on in the job which means your contract price will not change, unless you make changes to the project.
I have some general design ideas: can you help me determine which will work best for my situation?
A: Yes, this is what we do! You can go to our contact page and email us your project information. When our team member meets with you, they will discuss possible options and help guide you according to what is best for your situation.
Will I be able to request or change things during the project?
A: Yes, if the modifications fit within the scope of the project. The request may require an additional fee and change order if additional materials or time is needed, but you will be privy to this before making final approval of the modification. We will be happy to work with you. At Gettysburg Construction Co. we strive to give you the level of confidence and service that you deserve to complete your project in a timely manner.
What about work schedules and access to the jobsite?
A: This will vary with the type and scope of the work being done. You can discuss these options with us and we will work with you to establish a plan that is amenable to you and minimizes the disruptions to your project.
Do you provide clean-up and debris removal upon completion of a job?
A: Yes we do. We make every effort to minimize the mess and debris during and after construction or renovation. We strive to make things as least disruptive to our customers as possible so that you may enjoy the process and its rewards.
 How many projects do you currently have under construction? Are you going to be able to closely monitor the construction of my project?
A: We employ many different skilled craftsmen, along with subcontractors, who have worked with us for decades. This makes for a well-oiled machine. We update our backlogs bi-weekly and make every effort to control growth to maintain solid management of projects. At Gettysburg Construction Co. our operations team knows how to successfully manage multiple projects which means we can closely monitor every project we have underway.
 During construction, how often should I expect updates from you?
A: We will keep you frequently abreast of the status of your project. We have a staffed office during normal business hours and our key people have access to email via their smart phones. And we return phone calls within a day, depending on the urgency. We have an Operations/General Superintendent who coordinates the employees, the material deliveries and the subcontractors to meet overall schedules. We also have a Field Coordinator who works alongside the Operations/General Superintendent and Gettysburg Construction's Owner to meet the client regularly, to go through the project's progress, to make material selections, and to discuss any changes or questions from the Project Owner. We will make every effort to respond to any reasonable request you might have during the length of the project.
 Do you have references I can talk to?
Whether commercial or residential, Gettysburg Construction Co. would be glad to provide you with references.
 What are your strengths and weaknesses?
Great question! Depending on how you look at it, this could be a weakness… or a strength. At Gettysburg Construction Co. we employ the most skilled craftsmen in the area. Because of this, we aren't the cheapest construction company in the area. So if budget is all you are concerned about, Gettysburg Construction Co. may not be for you. However, in our 65+ year history, Gettysburg Construction Co. has remained one of the leading commercial and residential companies in the area. Clients, repeatedly, have come to trust our design and construction expertise which has enhanced the heritage of this historic area.
How do I get started?
A: Once you have decided the type and amount of work you wish to have completed, and you are ready to move forward, give us a call at 717.334.2101, provide some information via our contact us page or schedule a design/quote consultation. It will only take a few minutes.