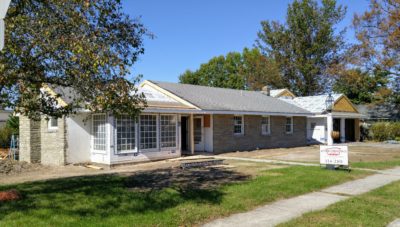 Gettysburg Construction Co.
Gettysburg Construction Company has been a general contractor and developer in and around the Gettysburg and Adams County area since 1952.  We have built (renovated and improved) single family homes, developments, hotels, commercial and industrial facilities, retail shops, restaurants, shopping centers, medical and dental offices, as well as nature/park structures.
Commercial Building
Gettysburg Construction Co. has built 12 hotels, along with other industrial/manufacturing structures. From retail, medical, dental, legal and other office spaces, we can work with your plans or you can team with our expert designers to produce a new building that meets your business needs. Our team understands and utilizes current building practices, code standards and can make green product recommendations that can provide added energy and cost savings to you.
Some of our most recent Commercial Projects include:
Hotels
Manufacturing
Warehousing
Industrial
Offices
Multifamily Housing
Medical Offices
Churches
Banks
Shopping Center
Retail
Restaurants
Residential Building and Land Development
Gettysburg Construction Co. has built 200+ single family homes.  We can build your new home on your lot, or help you find the home of your dreams and build it to your specifications. Because we utilize the most current building methods, like superior wall foundations and zip wall with foam seal, we can save you money on future energy costs. When comparing a newly built home to homes built over the past ten years, the energy savings to you can be quite considerable. Plus, you can rest assured knowing that your newly built home will be kinder to the environment.
Land Development Projects include: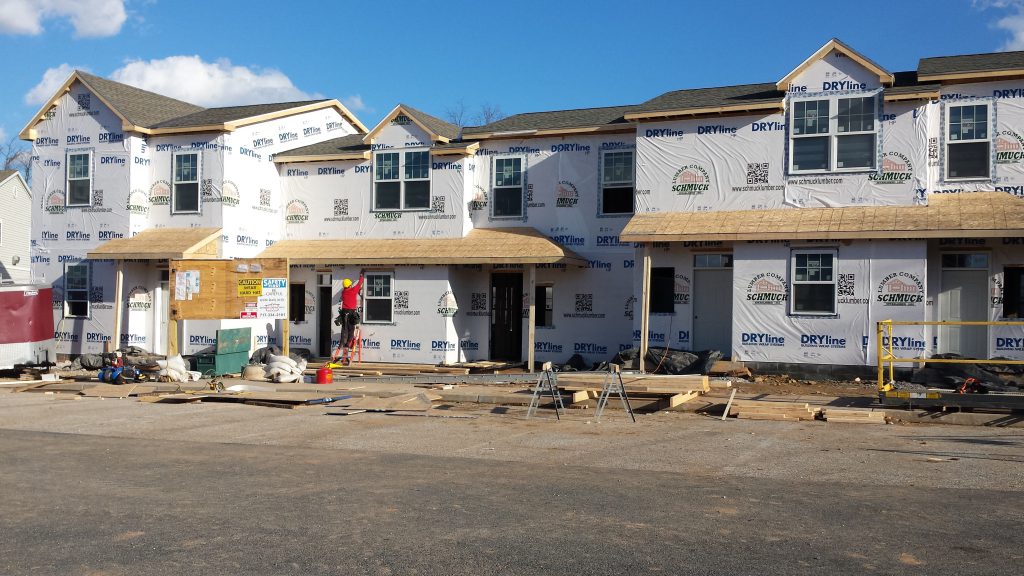 Misty Ridge Apartments
Twin Lakes and Twin Lakes West
The Farms of Round Top
Confederate Wood Townhouses
The Meadows
Tower Commons
Colt Park
Building Renovations and Additions
We have completed over 50 renovations and additions each year for both commercial and residential projects locally so we have the expertise to help you bring your project to life. Plus, we're flexible, so we can work around your schedule and occupancy as needed. We can alter rooms, add space, re-roof, change windows, siding, interior walls, flooring, and finishes to redefine your space or change its use. We can also handle alterations in plumbing, HVAC and electrical to bring your space up to code or just update your facility for a new use.  We'll also provide backup generators to keep the power on at home or for business operations.
Some Renovations and Additions Include:
(Before and after photos.)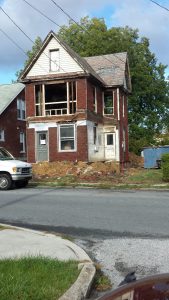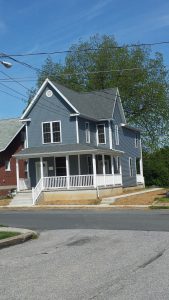 Dal-Tile Co.
Gettysburg Lutheran Theological Seminary
Gettysburg Foundation
Homewood Plum Creek
Dorms/Fraternities
Restore, Rebuild, Repair
Because Gettysburg Construction Company's commitment of integrity, excellence, craftsmanship, communication and value, we can restore structures to their original glory. With our staff of seasoned in-house tradesmen we are well equipped to handle your restore, rebuild, or repair construction needs.
Outdoor Living Spaces
Need a remodeling inspiration? Why not bring the outside in, or for that matter the inside out! A stylish outdoor living space or outdoor room can greatly increase the appeal and value of your home or commercial space. Contact us today to discuss the possibilities!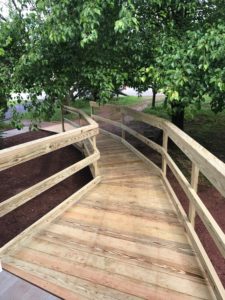 Bunkers/Safe Rooms
Learn how to protect your family or business with our custom safe and panic rooms. We will draft your ideas into a workable installation. Underground bunkers provide the framework for proper planning – whether for families, groups or businesses.
Post and Beam
The beauty and structural integrity of a post and beam structure will last 100 years or more. This structural style favors heavy timber beams, reducing the need for load bearing walls, thus creating dramatically open interiors. If you've been wondering about opening a space, contact us today to review your options.
(Below are before and after photos showing the Historic Spangler Barn Civil War Hospital restored.)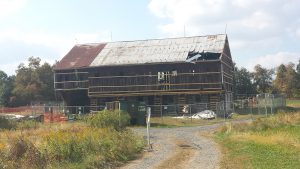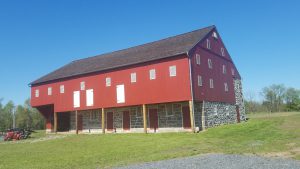 Gettysburg Construction Co. has contributed a long-standing service to the community through a long retention of talented and experienced local craftsman who are ready to become your builders beyond measure.
Associations we are affiliated with: