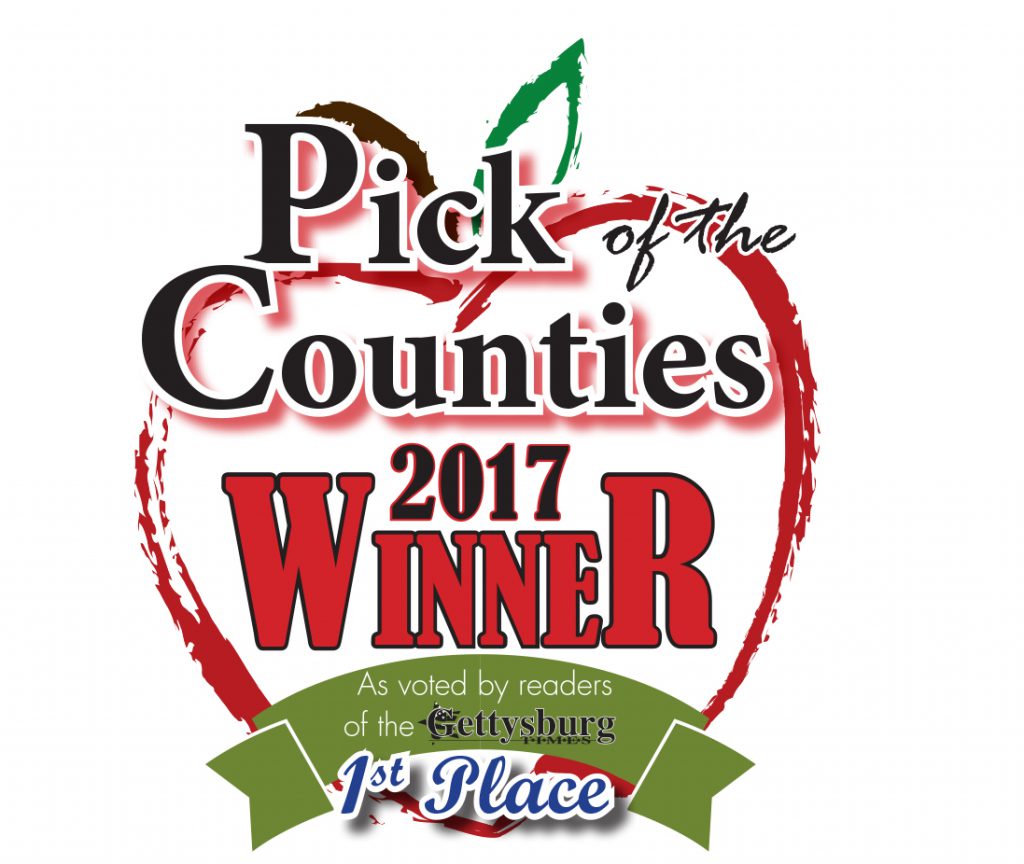 Gettysburg Construction Co.
News and Events
We're excited to share some of our top news worthy events, awards and more.
Gettysburg Construction Co. has been voted Best General Contractor 3 out of the last 4 years by the readers of Gettysburg Times.

---
Gettysburg Construction Co. Celebrates 65 years
October 10, 2017
For Additional information contact: Dave Lamberson, 443-277-4023, davel@gettysburgconstruction.com
GETTYSBURG – Gettysburg Construction Co. is proud to announce its 65th year in business. The company was founded in 1952 by several partners, one of which was Joel Hill. Hill eventually became the sole owner and then his son Wayne Hill took ownership in the 1980's. In October of 2013, Dave Lamberson purchased the company and added his extensive experience of constructing projects in the Mid-Atlantic area. Gettysburg Construction continues to prosper and was recently named the number 1 General Contractor in the Pick of the Counties 2017 Winners. This is the third year in a row.
Gettysburg Construction is a pre-eminent general contractor in Adams and adjacent counties. The company is in the process of expanding their customer base to include the Chambersburg, Waynesboro, Harrisburg, York, Hanover, PA and Frederick and Westminster, MD areas. The company's staff has experience in new construction along with renovations, restorations, re-purposing and additions of residential, industrial and commercial properties. Gettysburg Construction has a broad portfolio of projects which include hotels, medical offices, retail spaces, industrial buildings, homes, apartments, housing projects, senior living facilities, fraternity and church renovations, shopping centers, restaurants and office suites.
Dave Lamberson, owner of Gettysburg Construction Co., prides himself in providing a single source for owners to achieve their end goal at a pre-determined price point. Gettysburg Construction works closely with the owners, the design teams, and their in-house skilled craftsmen to produce quality products and solutions.
"I believe the main benefit of having an in-house construction crew means having more control over schedules. Plus, you are more in touch with methods that work best for the owner," notes Lamberson.
Although Gettysburg Construction Co. has a steady flow of projects, they can always accommodate one more. Gettysburg Construction provides quality design-assist, design-build, general contracting, pre-construction, re-purposing and historical renovation services. Their core values include integrity, value, excellence, craftsmanship, and exceptional communication.
---
Below is a short video about the Historic Spangler Barn Gettysburg Construction restored. Dave Lamberson is featured as one of the people interviewed.
Only takes a few seconds!